You start a big project and immediately feel like you're in over your head.
You have approximately three thousand background articles to read.
Pressure mounts with every client interaction.
And the outline is due, oh... tomorrow.
You sit down to your meeting notes and think...
How am I going to make sense out of this?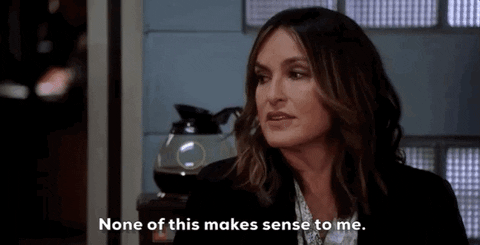 Most people feel this when they're new, but can I be honest?
I still feel this way all the time when I'm starting a big project.
But then I remember a key mindset shift that gives me confidence:
The writer is not the genius, the sage, the creator, the source of all wisdom and knowledge...
The writer is the conductor.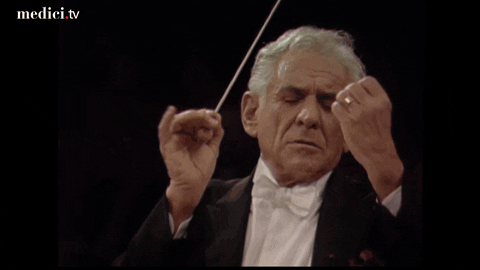 Maybe in B2C it matters a little more that you're a personality or an expert on a topic yourself (think travel blogs, fashion reviews, or exclusive interviews).
But in B2B, you're not here to put a spotlight on yourself with your original ideas and insights.
Nope.
You're here to orchestrate a glorious piece of marketing content using all the resources at your disposal, including but not limited to:
​
☑️ The project abstract or specs
☑️ Online research
☑️ The brand's existing marketing copy
☑️ Interviews with Subject Matter Experts (SMEs)
☑️ Your past experiences as a writer
☑️ Your marketing manager's preferences
​
And combine it into one glorious final piece...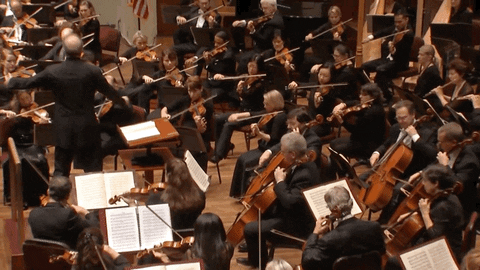 ---
When you think of the writer as the conductor, not the entire orchestra, you can look at things differently.
It's no longer "on you" to make the violins do their thing, or the cellos play in tune.
You're just there to pull them in at the right moments so the story of the music gets played.
See what I'm saying?
You can sit back and consider which frequency is missing.
You can ask open-ended questions.
You can explore ideas in recent State of the Industry reports and consider how it might be woven into the sound you're making.
The pressure is off you to perform — so you can focus on collaborating, connecting, and following your curiosity to the best outcome for the story.
I don't know about you, but when the pressure is off, I do my best work.
I make connections I might not otherwise have seen, I add sections that explore the most interesting angles...
And the final result ends up being a neatly, tightly woven soundscape.
So the next time you feel the pressure mount on the complex assignment you've taken on in B2B, take a deep breath and remember...
You're not here to write a masterpiece — you're here to bring the pieces in front of you together in beautiful harmony.
---
P.S.
CLIP BLITZ starts ✨this Friday ✨.
What is Clip Blitz you ask?
It's a live, co-working and co-writing version of The B2B Writing Career Kickstarter!
If you are still building up your portfolio of clips or you have a certain clip you want to get out the door before the end of the year, you can learn more here:
---
​
​
Whenever you're ready, here are three ways I can help
you move forward with your B2B writing career:



1. Sign up for the free basics course.
Quickly grasp the basics of B2B writing with the free and highly-rated 🔑Foundations of B2B Writing Course. Click here..

2. Listen to the podcast.
Fall in love with B2B through the 5-Star writing podcast 🎤B2B Craftworks. Click here.

4. Elevate your writing.
Learn the techniques that go into elite B2B writing with the 8-week B2B Writing Seminar. Just tap reply and write MOONSHOT to receive more detials.


​
---
Here's the rest of your morning:
B2B Writing Term: Ideal Customer Persona (ICP)
An ideal customer persona (ICP) is a narrative that defines and describes a company's target audience, with the goal of achieving a deeper understanding of that audience in order to build a connection.
​
B2B Featured Writer: Mindi Zissman
Mindi Zissman is a copywriter specializing in risk, insurance and compliance industries. She says, "Niching down to write about a specific B2B genre has been the single biggest differentiator for my business. It's helped me attract new clients and, most important, attract the right ones." zissmanmedia.com
​
P.S. It's your turn! If you're an active B2B writer, you can help up-and-coming writers see what's possible for them by being our next featured writer. Click here to fill out a quick profile.​
​
Who's Who in B2B Writing: Diane Wiredu
Diane Wiredu is a conversion copywriter, message strategist and banisher of boring. Through her company, Lion Words, she delivers customer-first copy and messaging driven by data and packed with personality. http://lionwords.com​
​
B2B Writing Resource: Reforge
Reforge is a worldwide community of experienced product management, marketing, engineering, and other tech professionals solving critical business problems to unlock extraordinary growth for their companies and their careers. ​https://www.reforge.com/​
​
Rooting for you,
Sarah Greesonbach
Founder, B2B Writing Institute
---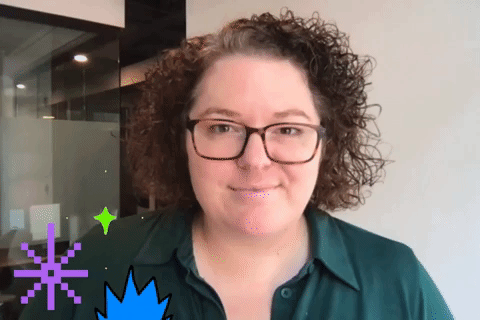 P.S. Get this from a friend? Sign up here for your own subscription!