Hey you!
Everyone's crooning about the benefits of ditching entry level work for bigger clients with bigger budgets.
To the extent that we're standing around our (virtual) water coolers whispering...
Where are they? Where do I find these... high-paying clients?
Like they're bounding just on the edge of the fog...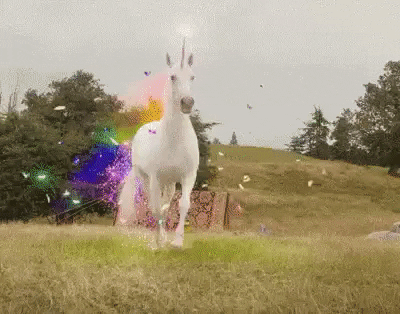 Here's a flipparoo for you in this fine new year morning:
High-paying clients are a myth.
No client — company, agency, publication, whatever — is out there with a load of money thinking "Bruh, I'd love to spend MORE of this money on LESS writing!"
Nope. Doesn't happen.
There's no such thing as a high-paying client... there are only highly paid writers.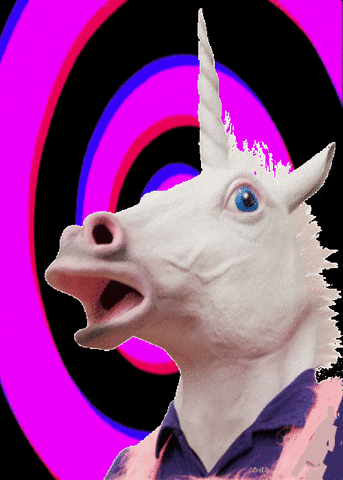 Here's what I mean:
Companies don't brand themselves by the amount of money they pay for content.
No.
They're out there finding their own clients, making products, and trying to make a profit (and, ideally, make a difference at the same time).
What sets your rate is not the company — what sets your rate is what you can do for the company.
If you can help them use words to sell more products, bring more traffic, attract more interest, express their ideas... that's what makes you a highly paid writer.
Whether or not they're in the "box" of a high-paying client.
So how do you get out of your own way and start acting like a highly paid writer? Here are three quick mindset shifts that will start you on your way:
1. Find real companies with real products
If you're writing for someone who runs a hobby food blog, you'll never make more than $10 a post because the blog owner isn't making money on it either (and, after all, "they could just do it themselves").
Oprah herself could write the post and it will simply never be worth more than $10.
But what if the person you are writing for tends to sell a $70,000 software product for every new white paper that goes live?
Suddenly that white paper is worth $70,000, and they'll gladly pay a fraction of that cost (say, $7,000) to get it off their to-do list and the whole process handled by a professional.
This is the relationship you're looking for: a project where you add value and make people money. If you don't do that, you may land the job or the client, but it won't be for long because the money will run out.
Find more projects like that and write them.
Don't know where to start? Start with this free PDF. ​
2. Don't write for free... even for yourself
When inbound marketing became a hot pepper in 2010 or so, everyone and their mother started a blog and began pushing content.
That's a fantastic idea for tons of businesses (especially B2B), but not for B2B writers.
When I closely evaluate where my most profitable clients and most enjoyable relationships came from, the trail goes straight to two specific marketing strategies:
I reached out to brands and companies I admired or was curious about

Clients and agencies I helped referred me to their business connections
The common thread here is not blog posts or web hits or resumes; the common thread is people and relationships.
High-paying clients have powerful networks and they use them.
They pass recommendations and referrals back and forth day in and day out. They are paying back favors, asking favors, and meeting with people who are also successful.
They want to be valuable to their network by having a good recommendation (possibly: you!) and they want to work with writers that other people have successfully worked with (again, possibly: you!).
So the best thing you can do to connect with good clients is to stop putting time and energy into writing blog posts — and start investing it into emails that build real relationships with real people.
Write your spec clips, then get a paying client.
Write your spec clips, then get a paying client.
One more time?
Write your spec clips, then get a paying client.
Anything else is a distraction, an excuse to keep you from doing the scary work. Don't fall for it.
3. Put your interests and curiosities first
"Find your passion and never work a day in your life" = 🤢🤢🤢 [x1000 barf emojis].
Passion is cookies, coffee, and my Kindle on a rainy day. Work is work.
But!
We need to stick the megaphone a little closer to "interests and curiosities." Because if we want long, satisfying careers that don't turn our brains into mush by Q4, it's really important that you are interested in what you do for at least 75% of the workday.
The thing that limits new writers, though, is that you think you're stuck with what you know right now.
When in reality, there are thousands of interesting ideas and products (in B2B!) that you can discover.
So maybe your professional experience isn't super helpful right now, and maybe you don't know what "permissionless co-marketing" is.
But what if your gaze lingers when you read up on lease-to-own retail payment providers?
What if you download a "State of the FinTech Industry" get a little swept away?
Niche love can strike at any time, and it's in your best interest to dive down those rabbit holds to see where they lead.
​You can dive down at least 7 of those rabbit holes in this free webinar. ​
To being a highly paid writer — by creating more high-paying clients 😉!
Sarah Greesonbach
​
P.S.
The "who" part doesn't matter if you can't get the "how" part of it right.
If the writing part of B2B writing is still holding you back, check out the B2B Writing Career Kickstarter, the all-in-one program and membership that gives you everything you need to be a B2B writer.
Clip Blitz (the live part of the program) start THIS FRIDAY, Jan 14th, so check it out now if you want to write your first B2B clip in 2022:
---
​
​
Whenever you're ready, here are three ways I can help
you move forward with your B2B writing career:



1. Sign up for the free basics course.
Quickly grasp the basics of B2B writing with the free and highly-rated 🔑Foundations of B2B Writing Course. Click here..

2. Listen to the podcast.
Fall in love with B2B through the 5-Star writing podcast 🎤B2B Craftworks. Click here.

4. Elevate your writing.
Learn the techniques that go into elite B2B writing with the 8-week B2B Writing Seminar. Just tap reply and write MOONSHOT to receive more detials.


​
---
​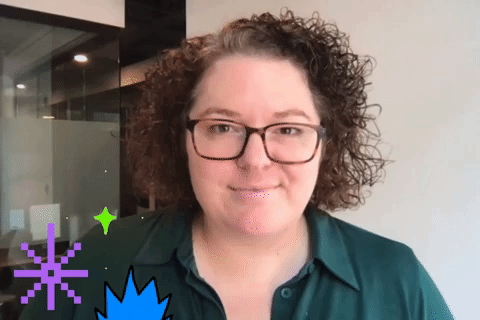 P.S. Get this email from a friend? Sign up here for your own subscription!
​
​
​
​
​
​
​
​
​
​
​
​